I imagine there won't be much opportunity for sex in the coming 12 months.
Among other rumours about my exile, people could rightly ask if I've created a self-imposed rehab, avoiding places and people that could cause my relapse into an addiction to sex. I certainly have wondered this myself.
Though society is becoming more open, I know writing about sex is taboo. (My mum reads this blog! Fucking Hell!) In some ways, I find writing this blog more scary and confronting than sharing the story of my suicide attempt.
Writing that story was confronting but once the blog about my attempted suicide was published, I didn't have to hide it anymore. This was such a relief. Perhaps my journey with sex is quite similar.
Yea It's Been a While..
Its been 5 months since I have "done the deed", not really intended but more an unexpected consequence of my new outback lifestyle.
My recent trip back to Perth, the old playground, reminded me of years of wreaking havoc for both business and pleasure. I burnt the candle at both ends and then extinguished the flame with a sea of sexual release. At times the pursuit of this pressure release would outweigh all other relationships and goals. It tangled most aspects of my life, including my relationships, where they would eventually be drawn into this world of threesomes, foursomes and much moresomes.
Fuelled by alcohol, cocaine and MDMA, parties would regularly turn into a writhing pile of people grabbing at each other all caught up in a moment of openness, pent up desire and immediate gratification. Of course, this played into my last relationship breakdown, which forced me to ask the question, "Am I a sex addict?"
The Answer
Surely an easy way to answer this was the same way I find out everything else. Dr Google was consulted and the good doctor recommended some online multi-choice quizzes. I scored quite highly then realised I should talk to someone … But all these questions about sex? Well, let's just say I scored some extra points on the quiz before I called the recommended therapist.
A few days later I was sitting in a waiting room, looking at the word Sex Therapist thinking it was funny to see someone about this issue that has sex–the-rapist in their job title. Over the ensuing weeks, I saw her several times and she gave me an important toolkit to distinguish between frequent sexual encounters and sexual addiction.
I'm to break down each encounter into three different parts to analyse individually:
1. The pursuit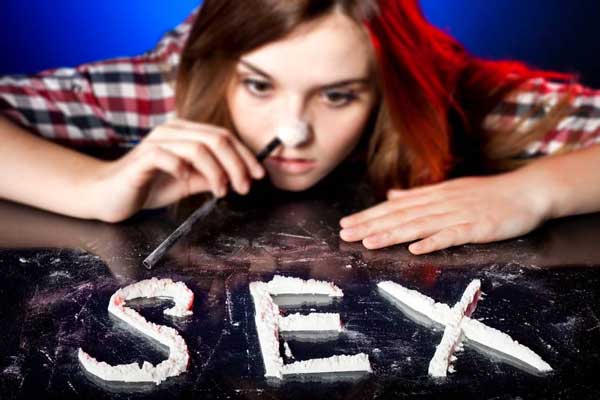 During the pursuit of these sexual encounters am I exhausting excessive amounts of time or compromising work, personal relationships or my own morals and standards to make them happen? How do I feel during this stage? Do I enjoy the pursuit?
2. The act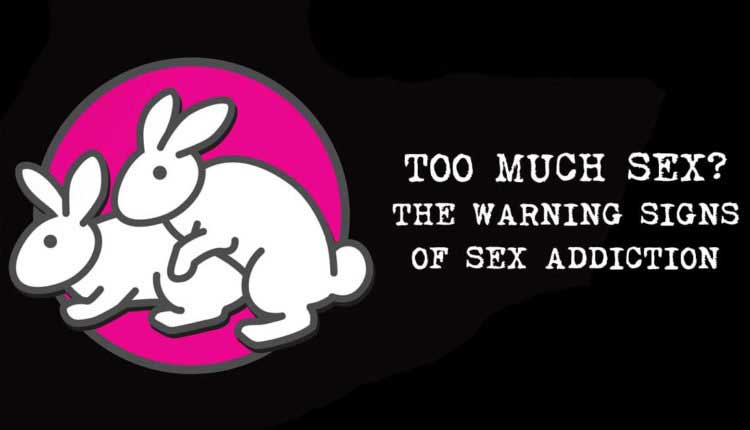 Is it everything I thought it would be during the pursuit? Sometimes we can build it up to be something so much more than what it is that the act itself becomes a letdown, leading to a lack of enjoyment in our sex life. Was I getting what I wanted from this and how was the encounter for the other person?
3. The aftermath
What, if any, repair work has to be done later? Any collateral damage? What, if anything, has been sacrificed for the encounter to occur? Has it improved or jeopardised relationships around me? Again, how do I feel at this stage? Happiness, regret, joy, sadness, shame, pride, acceptance?
Through this process I was able to sandpaper the edges of my sexual appetite, which allowed a smoother fit with my life, such as less time dealing with the fallout from my sexual encounters. I now recognise behaviours and self regulate to improve my relationship with my own sexual self.
Where to From Here?
So many unexpected benefits came from this. I started to enjoy my own company much more. I sought out others for validation, intimacy and companionship less often. I was OK just hanging out with myself.
And that's a relief, given how I've decided to spend 2019!
So after all this process, am I, am I a sex addict? Sitting in a self-imposed rehab, avoiding places and people that could cause him at any moment to relapse.
Too be honest, I don't know? Since my first there has been an amount I dare not to count. It's not a number I regret, it's not one that I am proud of, it's just what it is and it's a part of my story. I love that it's a part of my story, I just don't think it has to be the theme of the whole book.